Biohakk Serum is perfect for:
Natural skincare backed by Science.

Our revolutionary serum combines the best of nature and science to provide your skin with superfood-based nourishment, stimulation of collagen production, reduction of fine lines and wrinkles, and improved skin elasticity. Experience its transformative power and give your skin the care it deserves.
Starts to show results within just a few weeks.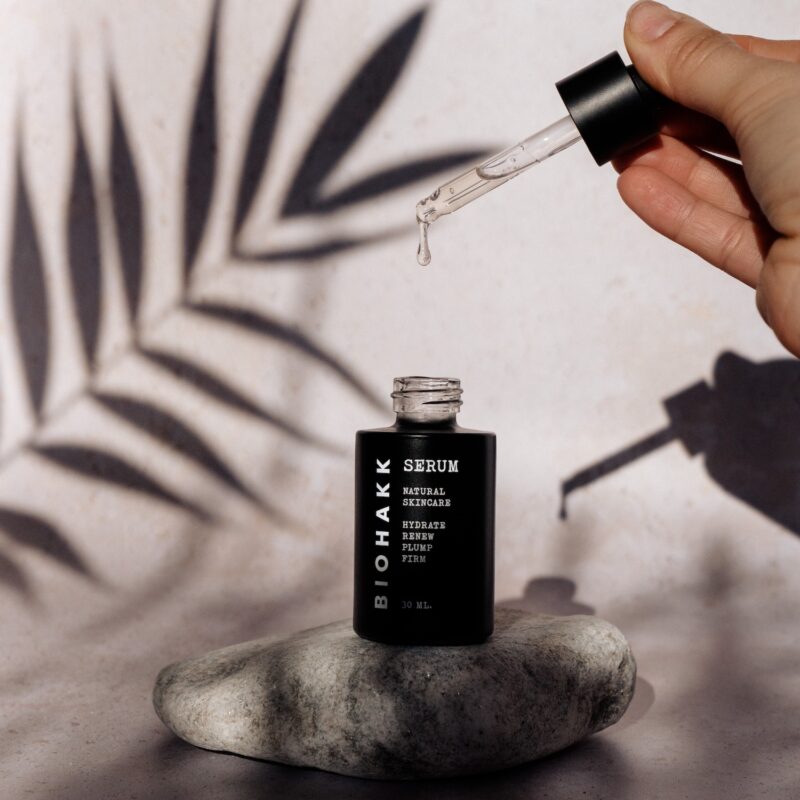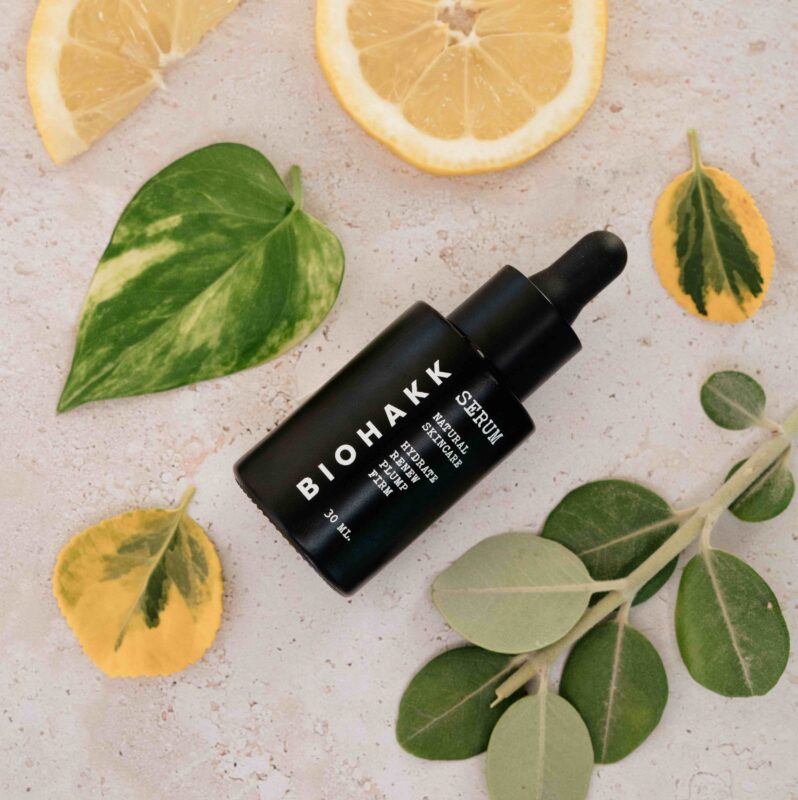 We spent years developing the perfect serum blend.
6 Active Ingredients
to transform your skin. Top-quality, well researched ingredients with scientifically proven amounts.
Hyaluronic Acid, Reservatol, Vitamin C, Resveratol, Calendula Extract, Oatmeal Extract
Non-GMO | No Parabens |
Cruelty Free 
Best solution for anti-aging.

Aging is a natural process, that can result in a variety of changes to the body, including changes to the skin. As we age, our skin becomes thinner, drier, and less elastic. Collagen production decreases, leading to wrinkles, sagging skin, and age spots. Additionally, our skin may become more susceptible to damage from the sun and other environmental factors. While these changes are a natural part of aging, there are ways to support the health of our skin and slow down the aging process.
Adding collagen and hyaloronic acid, antioxidants and other nutrients to your diet and skincare routine is the best solution for anti-aging.
It is a shot of energy and hydration, leaving my skin radiant. I combined it with the cream and the results are spectacular.
Feels like a protection layer on top of the skin for a full day.
Easy to apply and absorb, very nice texture, I have the feeling of renewed skin.
Reservatol
Improves skin by protecting against UV damage and reducing fine lines and wrinkles
Hyaluronic Acid
Hydrates and plump the skin, reducing the appearance of fine lines and wrinkles.
Caffeine
Improves blood circulation, reduces inflammation, and promote collagen production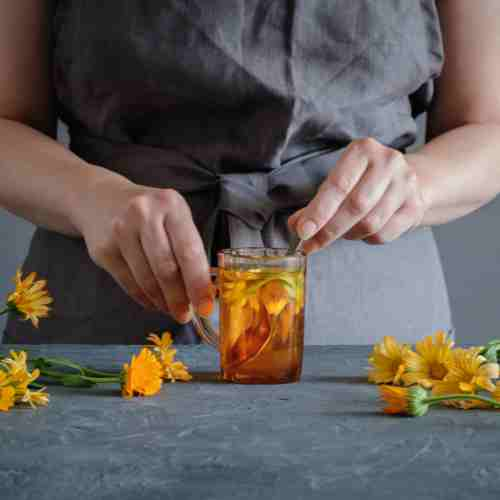 Calendula
Soothes and heals the skin, reducing redness and irritation.
Oatmeal Extract
Gentle exfoliant, helping to remove dead skin cells and promote skin renewal.
Vitamin C
Protects against free radical damage,  improves skin elasticity and reduce the appearance of fine lines and wrinkles.
FAQ